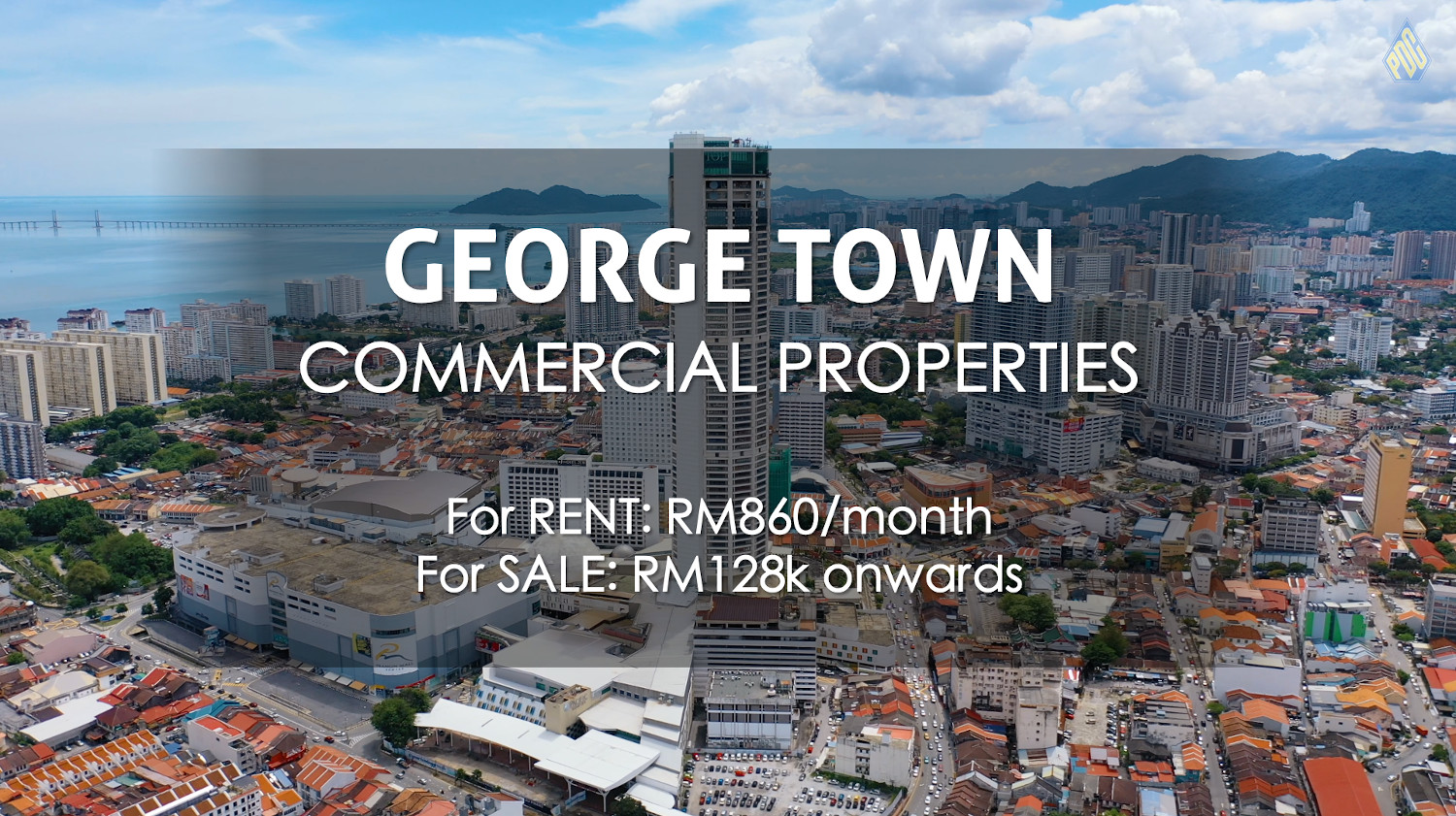 Affordable commercial properties for RENT / SALE in George Town
Affordable commercial properties for RENT / SALE in George Town
Nestled close to the strategic transportation and business hub of George Town, PDC's commercial properties can be found in three locations, namely: Jalan Burmah Shoplots, Kompleks Jalan Kedah and Komtar, all located close to public amenities and business centers such as Times Square, 1st Avenue, Fort Cornwallis, Penang Plaza and Chowrasta Market which are essential for facilitating business growth.
Since its construction, Komtar has long been highly regarded as one of Penang's most important locations for business and retail activities due to its strategic location right in the heart of George Town. By establishing your business here, you'll have convenient access to an abundance of key amenities such as government offices, pharmacies, and department stores, all under one roof. Besides affordable rent and great shopping, Komtar is also easily accessible for visitors as it is well connected by roads and highways to all parts of Penang and is close to several of George Town's top tourist attractions.
For the Jalan Burmah Shoplots, the shops are located along the very popular Jalan Burmah thoroughfare, which is full of hawkers and dining establishments that often draw huge crowds from Penang as well as tourists from other states and countries all day long, in especially during the holidays. Apart from that, these budget-rentable, two-story department stores provide business owners with great public visibility for their business establishments due to their easily accessible location along a busy stretch of road.
Located in a friendly neighborhood along Jalan Kedah with many essential business amenities, Kompleks Jalan Kedah offers business owners spacious space and attractive prices that make the process of setting up a business establishment easier. With all these attractive features and affordable rents, don't wait any longer because you wouldn't want to miss this great opportunity to relocate or start your business!
For more information regarding the sale / lease of these retail lots, call PDC today at 04-6340406 / 04-6340407 / 04-6340420 or register your interest below:
Register your interest here