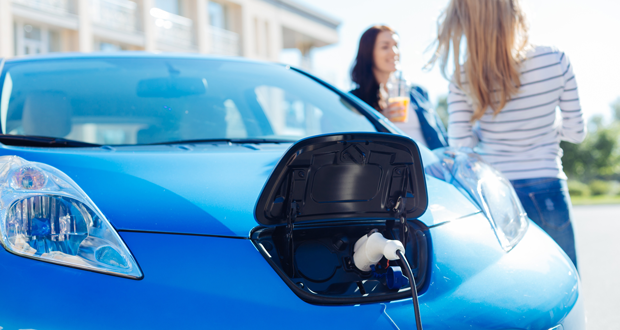 Commercial properties urged to adopt smart grid technology to support increased electric vehicle charging capabilities
With electrified vehicles accounting for 18.5% of all new cars registered in 2021 and that figure will only increase, renewable energy specialist Bureau Veritas is urging local authorities, commercial owners and managers of facilities to adopt smart grid technology, to provide control of electricity. during peak demand.
Smart grid systems use photovoltaic (solar energy) panels and battery energy storage (BESS) to provide two-way electricity, to allow a building to produce and consume energy. This reduces dependence on the grid and avoids costly time-of-use rates during peak demand. When using grid electricity, utility companies charge higher rates during times of the day when more power is used; the cost is then lower during "off-peak" hours, such as at night.
Bureau Veritas' advice follows the government's recent announcement of a new energy security bill, to deliver on its commitment to create a sustainable, local energy system in the UK using wind and to reduce the country's dependence and exposure to global volatility. gas price.
Alisdair McDonald, Principal Electrical Consultant at Bureau Veritas, said: "At Bureau Veritas, we welcome the idea of ​​a sustainable and local energy system, which focuses on the safe and clean use of renewable energies, in order to reduce the country's dependence on oil and gas. international. Smart grids will be an important part of this, as they allow buildings and homes to generate their own energy, store it and then use it when solar power runs out.
"By storing renewable energy, commercial building owners can use excess energy during peak demand on their own power system – powering lighting, outlets and electric vehicle charging stations. This becomes even more vital given the long-term boom in electric vehicle sales, as the country aims to phase out petrol and diesel cars from sales in the UK by 2030."
In 2021, the government also announced that all new homes and buildings in England must be fitted with electric vehicle charging stations as standard. The regulations, which come into force this year, include supermarkets, workplaces and buildings undergoing major refurbishment, which together with new homes could result in up to 145,000 additional charging stations each year over the course of the year. of the next decade.
McDonald added: "With electric vehicle charging stations soon to be mandatory in all new business premises, this translates to a much higher reliance on electricity at all times of the day. Also, without smart grid systems in place , this increased dependency required to power electric vehicle charging stations can put significant pressure on the network.
"Therefore, with more and more buildings being designed with future sustainability in mind and meeting the needs of a net zero future, the shift to smart grid systems must be an integral part of a company's sustainability strategy. ."
Bureau Veritas has launched a series of webinars entitled "Starting with electric vehicle charging and the smart grid". The three 30-minute webinars will explore getting started with electric vehicle charging infrastructure, understanding the benefits of battery energy storage for a complete smart grid solution, and how to reduce installation risk. solar energy and exploit cheaper and greener energy.