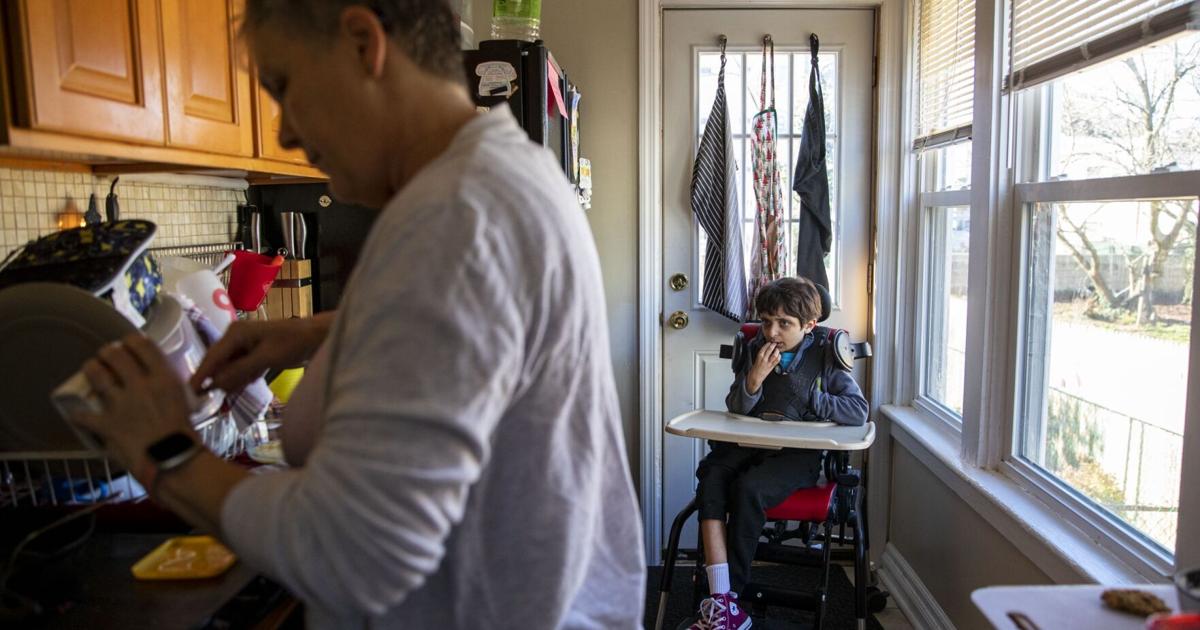 Faith carries this South Jersey family as they face impending grief | State and regional
Rita Giordano The Philadelphia Investigator

Faith brought the DeFilippo family very far.
When Luke, the youngest of four boys, was 2 years old, he was diagnosed with an inoperable brain tumor. Although he was not smart, his prognosis was grim – doctors expected him to live only two years. His parents, Laura and Rick, prayed – then chose to try chemotherapy to treat the tumor and possibly prolong Luke's life.
And year after year, despite severe physical and cognitive impairments (Luke is non-verbal, intellectually similar to a 24 month old, and the physical size of an 8 year old), he continued to survive. Today, at 19, he is curious and laughs often. He is also very active and, like a toddler, requires constant supervision.
Prayers have brought him here, his mother, 59, said. But now he needs it more than ever.
In October, a very aggressive cancerous tumor was discovered near Luke's kidney. He is receiving treatment to improve his quality of life, but the DeFilippos have learned that his disease is incurable.
This is not the only medical setback in the family. Luke's father, also 59, the main employee in the family, was recently diagnosed with dementia premature.
ATLANTIC CITY – New Jersey's top political leaders are in no rush to adopt – or even against …
This turn of events dealt an unimaginable blow to the Audubon family in Camden County.
Laura has always been her son's primary caregiver. But as he got into his teens it got harder and harder to deal with in their multi-level home. Their routines would be so much easier if the DeFilippos could build an addition to the house, move the laundry out of the basement, and set up an accessible bathroom on the first floor so Laura could do her chores on the same floor as Luke's living room and play space.