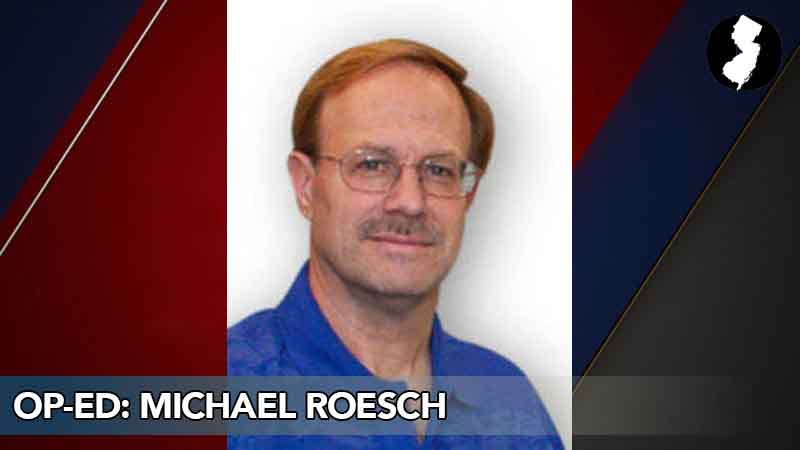 OP-ED – Tariff reduction will help Jersey manufacturers
By Michael Rosch
President
Stuyvesant Press, Inc.
As the cost of commodities and goods continues to rise, ordinary Americans are paying the price. After years of pandemic-related stagnation, runaway inflation has made the US economy worse off. High rates are hurting American consumers and small businesses, and we need policymakers to act.
In March, the Bureau of Labor Statistics reported that the year-to-date inflation increase in the Mid-Atlantic region was 7.3%. As a small business owner, I am aware of how these price changes hurt the economy.
Located in Irvington, Stuyvesant Press Inc. was established in 1977. We're in the printing business and helping New Jersey customers tell their stories.
It is important to us to be able to serve all customers with quality work, and we work hard to provide affordable options. However, the high inflation of recent months has threatened our economic model.
High prices affect all levels of the economy. As businesses grapple with lower incomes, employment opportunities are at risk. The pandemic has set back New Jersey's economy, as unemployment soared to almost 16% in 2020. High-priced raw materials translate into more expensive finished products and services, which puts a lot of pressure on consumers. In turn, customers have limited their ability to spend and pumped less money into the economy, which is again bad news for struggling businesses. We cannot afford economic conditions that threaten further fiscal contractions.
We continue to fight the unsustainable price of wholesale paper, as well as sourcing from reliable suppliers. We have also seen the price of aluminum skyrocket, causing a ripple effect for our business and our customers who rely on us to manufacture signs.
Since 2018, the aluminum price per ton went from $1,600 to over $3,000. Inflation has limited our clients' ability to promote their messages, subsequently threatening business potential.
Lowering the price of aluminum by eliminating onerous tariffs is a promising strategy to promote economic growth. The Section 232 tariffs on aluminum have restricted our domestic access to lower cost aluminum from foreign markets and have contributed significantly to high market prices.
The aluminum industry in New Jersey is very lucrative. The elimination of section 232 would help the sector to develop. About $130.5 million in salaries across the state come from aluminum jobs. Major sectors in the state depend on aluminum, such as manufacturing which is the third largest sector of the state's economy and generates over $52 billion in GDP. The total economic impact of the industry, taking into account the importance of aluminum in the market, is almost $1.9 billion.
In addition, the elimination of Section 232 tariffs on aluminum imports would be an important step in promoting greater environmental stewardship. We at Stuyvesant Press, are committed to environmentally friendly practices, recycling virtually 100% of the paper we use. Most of the aluminum imported by the United States comes from carbon-intensive coal-fired smelters in China. By repealing these tariffs, America could access cleaner, lower-cost aluminum forged using renewable hydroelectric power from other countries.
American businesses and consumers need lawmakers to address our pressing economic situation. Removing Section 232 tariffs on aluminum imports would be a smart first step to easing growing cost concerns for local family businesses such as Stuyvesant Press.
Tackling these tariffs offers a promising economic solution to high inflation while opening access to cleaner, environmentally friendly aluminum. By doing so, we can set a path forward that could help New Jersey forge a stronger economy for all residents.
Related stories