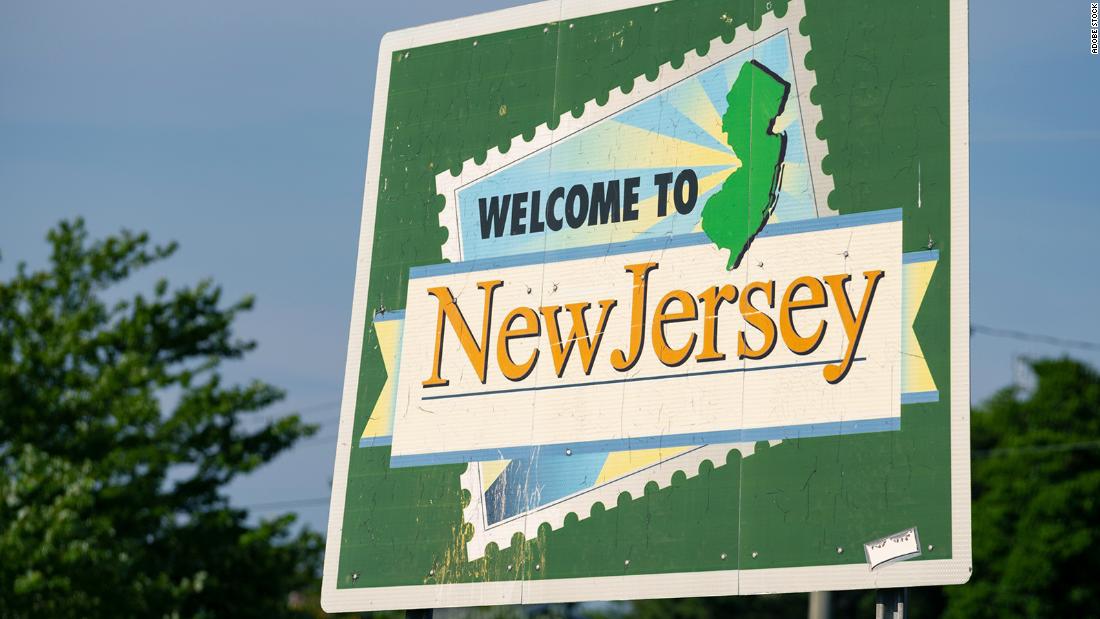 Opinion: New Jersey is perfect for the 1st Democratic primary
In April, the Democratic National Committee announced that it was abandoning the decades-old tradition that saw four states – Iowa, New Hampshire, Nevada and South Carolina – conduct the quadrennial ballot to choose the presidential nominee of the left.
The search for states that could replace these four has spurred a reality show-style contest for the top prize. The DNC's stated goal is to hold these snap elections in states that better reflect America's ethnic diversity. And he wants to hold these contests in states that hold primaries.
This is bad news for Iowa, which is one of the least diverse states with a population
more than 90% white
and which kicks off its presidential election season every four years by holding caucuses rather than primaries.
On Saturday, a DNC official told CNN the list was narrowed to 16 states plus Puerto Rico to be chosen as one of the top five primaries after New York and Nebraska were dropped from consideration. The remaining contenders are a diverse group, with states as varied as Washington, Texas and Maryland.
But there is one state still in contention that is a no-brainer for the nation's first primary: New Jersey. (Stop laughing.)
My home state is the perfect place for a variety of reasons. First, do you want to see if a candidate has enough skin to withstand a presidential election? Jersey is the state where the phrase "What are you looking at?" is considered a warm welcome. And wouldn't you love to see how candidates react to homeowners in New Jersey yelling at them, "Get off my lawn"? Not that people aren't friendly in Jersey, but use the sidewalk and don't walk on our lawns.
Additionally, Jersey is made up of a variety of locations, from the agricultural countryside in the south, to major cities such as Newark and Jersey City in the north, to the suburbs of New York and Philadelphia. Applicants will need to address a wide range of issues.
If the candidate is in North Jersey, it is better to say "Taylor ham" or expect, all of a sudden, to lose enough voters to fill a mall. And they will also have to bend to the Jerseyites: I bet more than one candidate would propose to put Springsteen in their administration.
I hate to be negative, but a quick look at some of the other East Coast states still in competition, like Delaware, lets me know that Jersey has little to worry about. Sure, there are some nice people there, and it's President Joe Biden's home state. But somehow, Delaware just isn't a place you'd hold a presidential primary. It's more of a place you're bound to pull over if you get a flat tire on the way to New Jersey.
Another big selling point for New Jersey is media access. Presidential candidates will be able to travel to television studios in neighboring New York – perhaps the largest media market in the world – and this will allow them to easily get their message across to the whole nation. And there's no media in the country fiercer than in New York, ensuring every candidate's scrutiny and vetting process that will ensure the Democratic Party ends up with the strongest candidate in the general election.
The panel overseeing the process is expected to make its recommendations to the full DNC by the end of the summer. Let me make it easy for the DNC: Choose New Jersey, and no one gets hurt. (OK, I'm kidding about the injured part.) But if the DNC really thinks another state is better than Jersey, all I can say is "Fuhgeddaboutit."