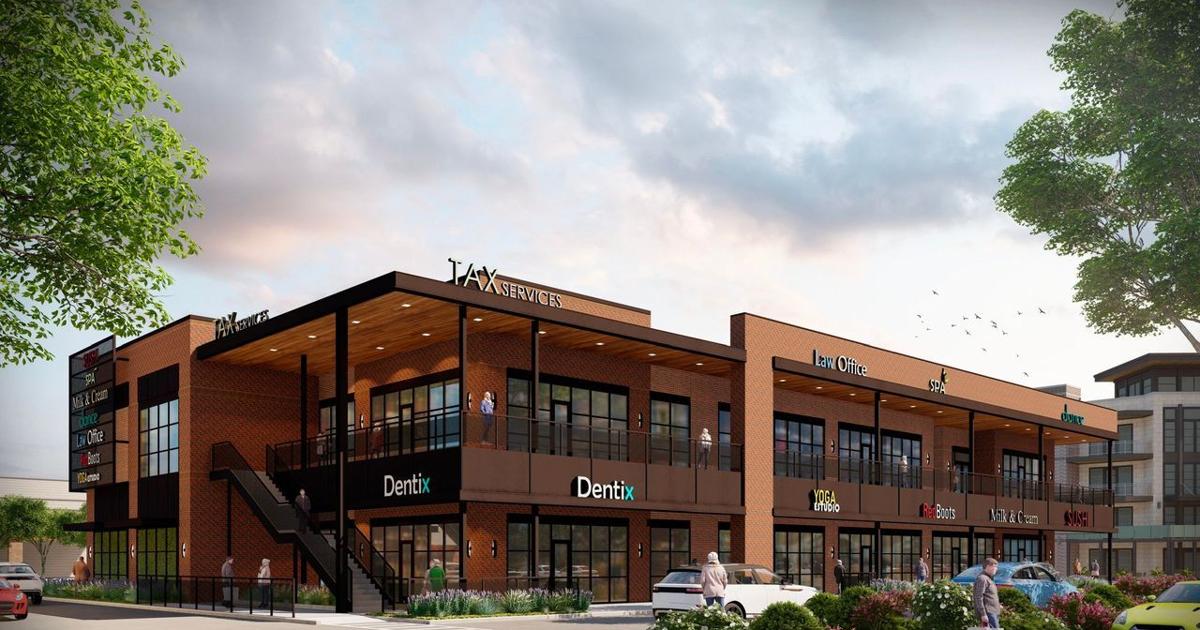 Real Estate Review: Lower Heights Adds New Tenants | Immovable
Phase 2 of a mixed-use and commercial development in the Heights area continues to add new tenants for future move-ins, including two more earlier this month.
According to a March 7 press release from the Gulf Coast Commercial Group, the company has added two new tenants to the Lower Heights development, a 24-acre mixed-use project fronting Interstate 10 between Studemont and Sawyer streets. Soon in development, Salon Lofts and Ideal Dental.
Salon Lofts is a luxury hair salon that has leased 5,155 square feet on the second floor of the future two-story retail and office structure that will be across from the Midrise Luxury Apartment in Lower Heights, 27Seventy Lower Heights.
Salon Lofts has five locations in the Houston area, according to its website, including one up high at 1533 N. Shepherd Dr. The building is scheduled for delivery this summer, and Salon Lofts is expected to open in early 2023, according to Gulf Coast Commercial.
Dallas-based Ideal Dental also signed a 2,000 square foot lease for its full-service, neighborhood-focused dental facility at the Lower Heights I-10 entry point. Gulf Coast Commercial said the one-story, 6,000-square-foot building in which the company would be headquartered is expected to be delivered this summer, and Ideal Dental has tentatively scheduled to open for October.
HCAD sees property values ​​increase
Houston homeowners who will receive their property valuation notices in the near future may see a higher number. The Harris County Assessment District (HCAD) is seeing an increase in property values ​​as it prepares residential and commercial property valuation notices, according to a March 17 news release from the organization.
According to the assessment district, the value of residential properties has increased by 15-30%, depending on where they are located, and 95% of residential properties will increase on average by more than 20% in value. Commercial properties, on the other hand, follow the same trend with an average increase in value of 18%.
"The increases in value this year have been unprecedented," said Roland Altinger, HCAD's chief appraiser. "In my almost 40 years in the real estate industry, I have never seen such steep increases in market values."
Homeowners who receive their notices can begin the protest process immediately, the organization said, by completing the form included in the mailed packet or by using HCAD's online iFile program at www.hcad. org/iFile.
There is also a video explaining increasing values ​​and steps owners can take to reduce their tax burden on the HCAD website at hcad.org.
New mixed-use project coming to Independence Heights
According to a Houston Business Journal report, Houston-based CJ Development has purchased property at 124 Crosstimbers St. in Independence Heights and plans to build a mixed-use retail project that includes an apartment complex. The report indicates that CJ Development plans to innovate by the end of the year.
The site's purchase price was not disclosed, according to the report. However, the 169,213-square-foot property and its land — which were previously owned by Houston-based Gross Investments — have been valued at more than $3.7 million, according to the Harris County Appraisal District.