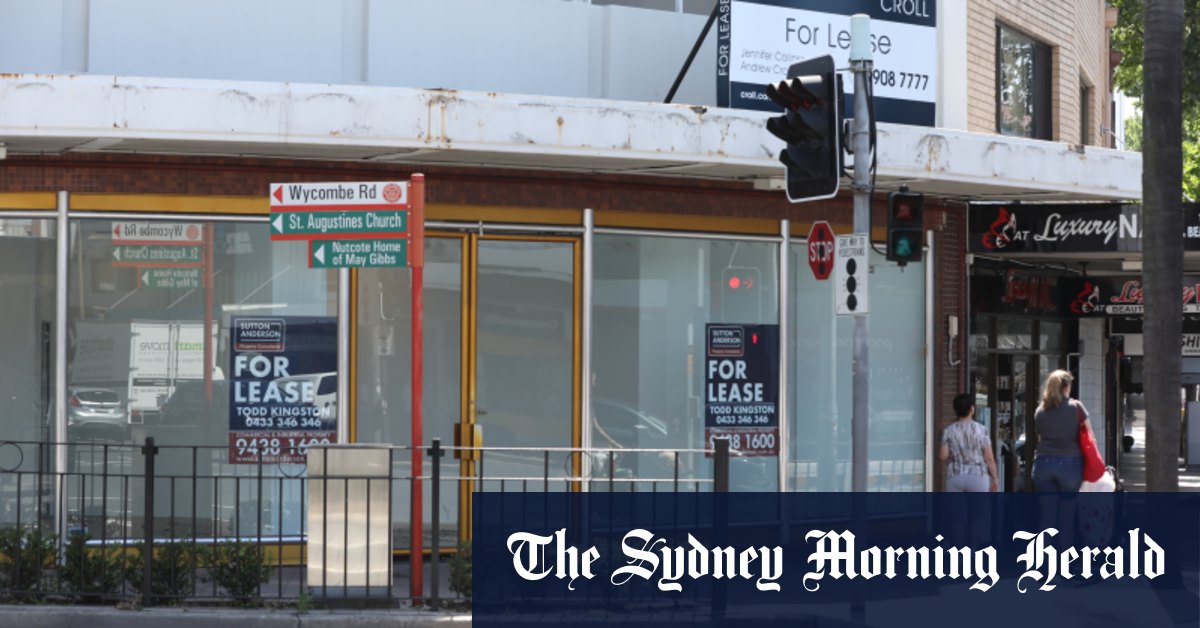 The real estate industry denounces the "radical measure" to extend the protection of commercial rents
The real estate industry has hit back at the extension of protections for commercial tenants in NSW during the Omicron outbreak, warning that the intervention threatens the state's ability to attract investors and hurts owners.
On Thursday, the New South Wales government extended rent negotiation rights to tenants affected by the coronavirus pandemic until March 13. The protections prevent landlords from terminating leases when rent is not paid and require them to negotiate rent relief for businesses with annual revenue under $5 million that have seen their revenue decrease by more than 30%.
Property Council NSW executive director Luke Achterstraat strongly criticized the decision to intervene in commercial contracts when vaccination rates were high and closures were over. Although there is no government-imposed lockdown, there are some limits on activities and a "shadow lockdown" with self-imposed restrictions by citizens has appeared in recent spending data.
"This decision must be seen for what it is: government intervention in legal contracts and a mandatory transfer of income from one company to another. Such drastic measures are not what 'living with COVID' is supposed to be," Mr Achterstraat said.
"With international capital more mobile than ever, NSW needs to present a credible environment for business, and government interference in commercial contracts only undermines this investment proposition."
He said the code was an administrative burden and there were already ongoing negotiations with deferred rent often still unpaid.
The Small Business Commissioner's Code of Conduct states that consideration must be given to owners' ability to afford waivers and also requires owners to pass on reductions in charges such as property tax or landlord rates. advice and loan deferrals.
New South Wales landlords can also access a Commercial Landlords Hardship Fund offering owners of small buildings and retail businesses the opportunity to obtain a monthly grant up to the value of the relief of rent they granted to tenants.
Mr Achterstraat said the industry provided $15 billion in tenant support in 2020 and went above and beyond code requirements by recognizing the need to help struggling commercial tenants.