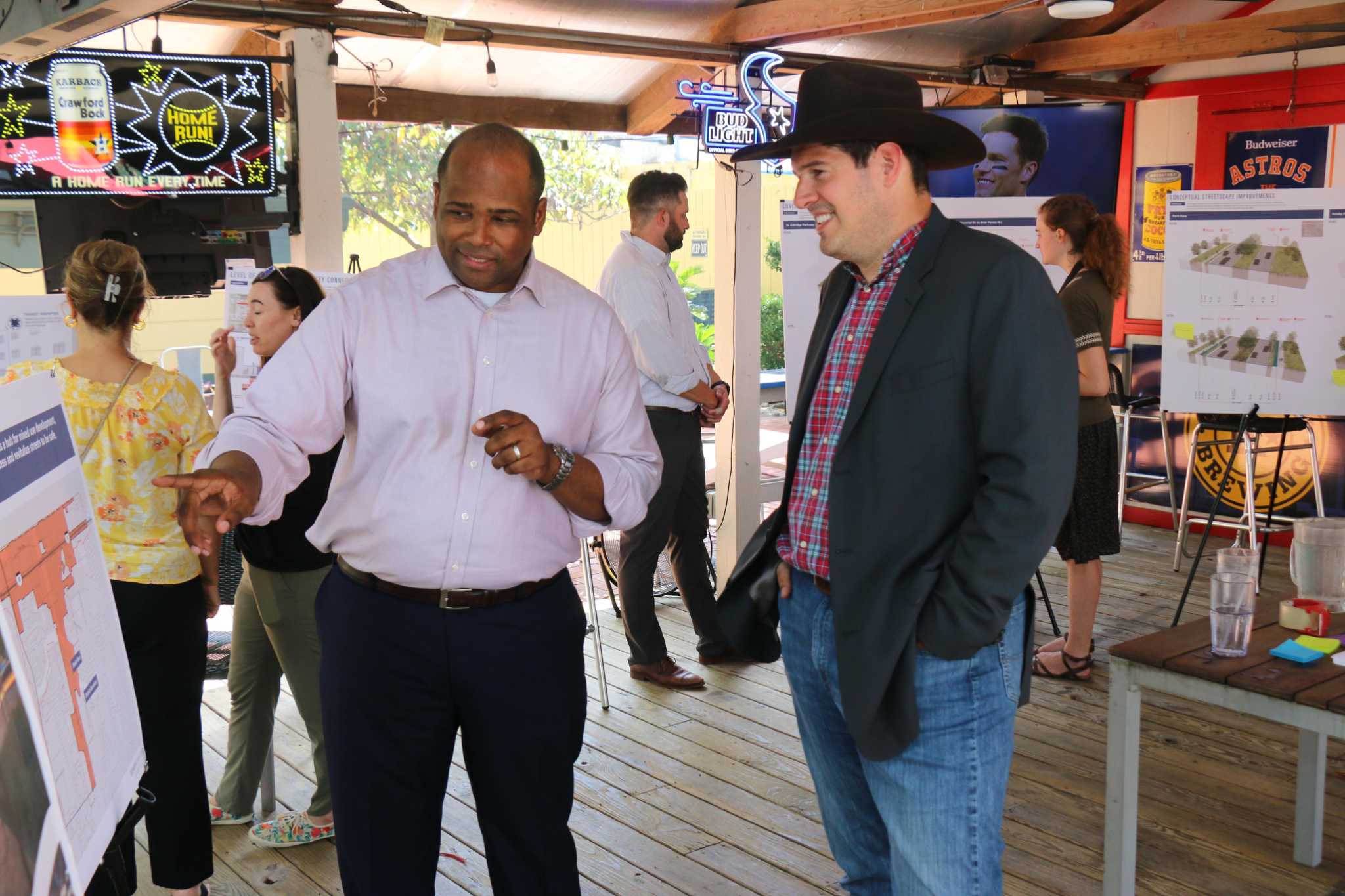 The redesign of the streetscape of the energy corridor attracts curious stakeholders
Cindy Majouirk found it hard to contain her enthusiasm. Granite Properties, Inc.'s senior property manager went from easel to easel, quizzing the consultants on what she was seeing and getting the details of every dot, color, dash and design her eyes were on. With pleasure, Robb Berg, President of Design Workshop, described the design and streetscapes proposed for the overhaul of the Energy Corridor District at the last public meeting of the project. Majouirk left the workshop energized by what she saw.
"I have two buildings in Memorial and Eldridge where the Energy Corridor District is renting our building. We have worked with them before and what they come up with is phenomenal, "she said.